RAFFAELLA CRISPINO
WEATHER FORECAST
11.05 / 15.09.2013
What the strategies and approaches of the three works are concerned, Weather Forecast reveals itself heterogeneous in its themes and methods. The immediacy of the Led sign, Weather Forecast, takes us away into possible futures. These events to come are paradoxically familiar as if we had already see or lived them. Plots of science fiction films follow each other as if to create one unique prediction. The soundtrack of the Riches Claires video bolsters this feeling of expectation. To the background of the clouds of the North, percussions and birds put the Renaissance characteristics of the church at risk. The architecture becomes more and more unrecognizable, out of time and place. Twenty shapes form the De Haan drawings. Being so close together, the black rooftops appear to be covered in feather. In the white background we see the vacation houses of a village on the North Sea. The sharp rooftop shapes contrast the domestic architecture of conventional daily life. The names of the houses refer to a certain exoticism, already experienced before or simply dreamt, like the predictions on the Led sign.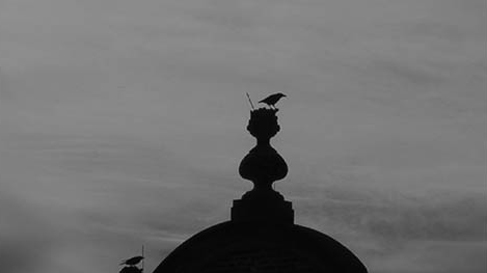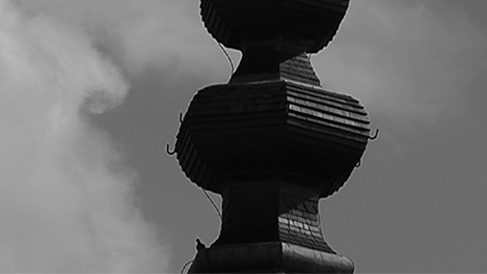 Biography

Raffaella Crispino (Naples, Italy 1979) currently resides and works in Bruxelles. Made with limited means, her works cast an oblique look at the reality which they emerge from. Local dynamics and personal life stories form the echo of greater political and social matters. From 2007, Raffaella Crispino has worked and had residences and exhibitions in Italy, Japan, the Middle East, New York and Berlin. Not long ago in Bruxelles she was awarded the Prix Médiatine 2013 and a residence in the MAAC Maison d'Art Actuel des Chartreux.

Website: www.raffaellacrispino.com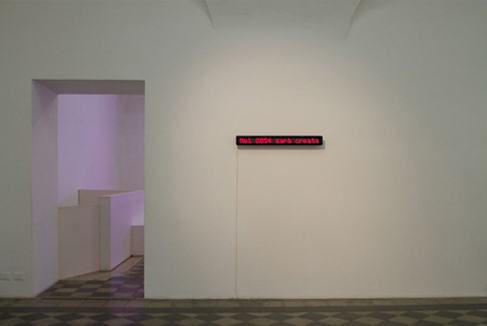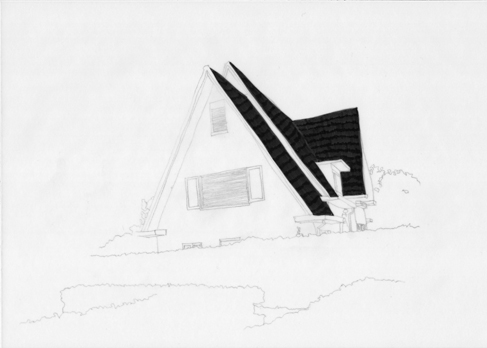 On Screening:
Riches Claires (HD, 16:9, B/W, 5'30'', 2011)

Selected Films:
Mondo Cane (Paolo Cavara, Gaultiero Jacopetti & Franco Prosperi 1962)
The Holy Mountain (Alejandro Jodorowsky 1973)
The Man Without a Past (Aki Kaurismaki 2002)


---


Curated by Marco Nember.
Developed in collaboration with
the Italian Institute of Culture in
Amsterdam between May 2009
and September 2013.