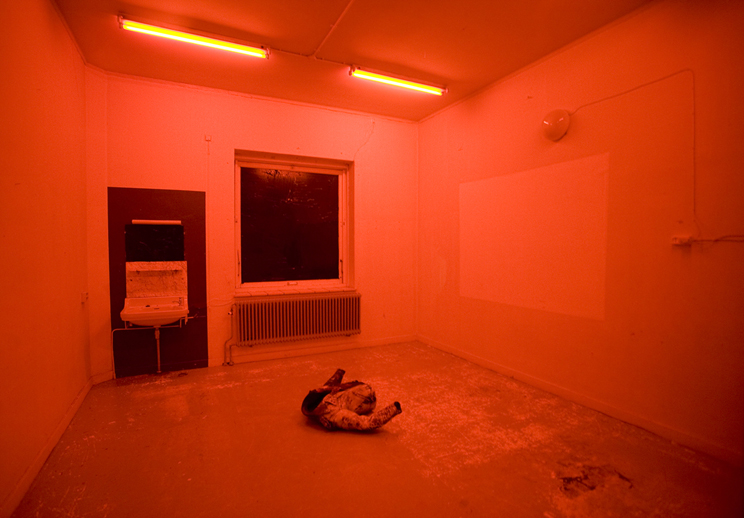 Dario D'Aronco
A conversation between cinema and video art
with Lorenzo Benedetti and Massimo Benvegnú
Wednesday, November 18 at 8:30 pm

Dario D'Aronco (Latina, 1980), lives and works in Rotterdam. He studied at Accademia di Belle Arti in Roma, at Fondazione Ratti in Como and at Van Eyck Academie in Maastricht. He has shown nationally and internationally in institutions like MaXXX Project Space (Sierre, 2015), Palazzo Strozzi (Firenze, 2015), Marres (Mastricht, 2015), Assab One (Milano, 2014), CC Strombeek (Strombeek, 2014), De Vleeshaal (Middelburg, 2009 and 2013), MACRO (Roma, 2013), Volume! (Roma, 2013), Foundation BAD (Rotterdam 2010), Galerie Im Regierungsviertel (Berlin, 2010), De Zwijssenhal (Tilburg, 2010), NETWERK Museum of Contemporary Art (Aalst 2008), MAXXI/Museo Hendrik Cristian Andersen (Roma, 2007) and more.

On Screening
Composizione S (2) (Loop, 14'', 2015)

Selected Films
Lost Highway (David Lynch 1997)
Mulholland Drive (David Lynch 2001)

Website:
www.dariodaronco.com

--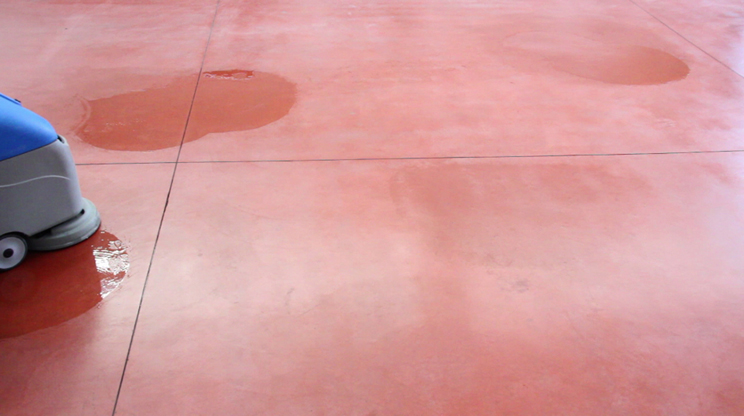 Alice Ronchi
A conversation between cinema and video art
with Lorenzo Benedetti and Massimo Benvegnú
Tuesday, September 29 at 8:30 pm

Alice Ronchi (Ponte dell'Olio, Piacenza, 1989) lives and works between Milan and Amsterdam. She studied at NABA - Nuova Accademia di Belle Arti (2012) in Milan and at Sandberg Instituut (2015) in Amsterdam. She has shown nationally and internationally in institutions like Zuidas Public Space (Amsterdam, 2015), Galleria Civica di Trento (Trento, 2015), CO2 (Torino, 2015), DRY (Milan, 2014), Fondazione Sandretto Re Rebaudengo (Torino, 2014), Triennale di Milano (Milan, 2014) and Cineteca MAMbo (Bologna, 2014).

On Screening
Arabesco (HD, 8', 2010)
Camera con vista (HD, 2', 2010)
Buongiorno Principessa! (HD, 5'34'', 2012)

Selected Films
Mon Oncle (Jacques Tati 1958)
Akibiyori - Late Autumn (Yasujiro Ozu 1960)
Fahrenheit 451 (Francois Truffaut 1966)

Website:
www.francescaminini.it

--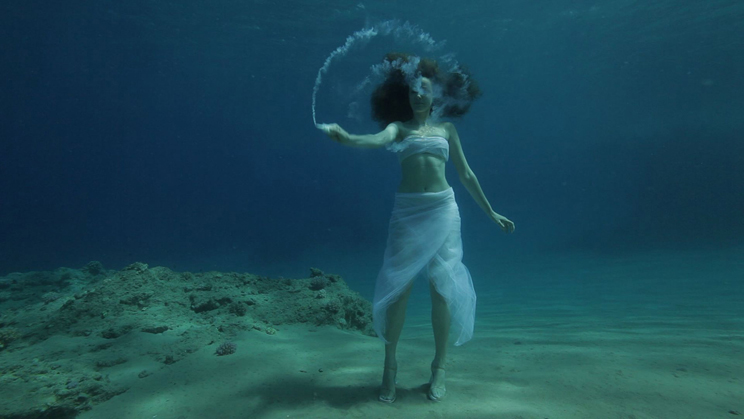 Maura Biava
A conversation between cinema and video art
with Lorenzo Benedetti and Massimo Benvegnú
Thursday, June 4 at 8:30 pm

Maura Biava (Reggio Emilia, 1970), lives and works in Amsterdam. She studied at Accademia di Brera (1992) in Milan and at Rijksacademie (1999) in Amsterdam. She has been artist in residence at European Ceramic Work Center - Sunday Morning (s'Hertogenbosch, 2008), American Academy (Roma, 2010), Museo Zauli (Faenza, 2013), ISCP (New York, 2014). From 2005 she teaches at Koninklijke Academie van Beeldende Kunsten in Den Haag. Her works are part of collections like Stedelijk Museum Het Domein (Sittard), Kunstfort Centrum Voor Actuele Kunst (Vijfhuizen), Akzo Nobel Art Foundation (Arnhem), De Nederlandsche Bank (Amsterdam). She has shown nationally and internationally in institutions like FOAM Fotografiemuseum ("Doride/Ultramarine" - Amsterdam, 2007), Del Lakenhal ("Parelen" - Leiden, 2012), Château Musée ("Mare Nostrum" - Dieppe, 2013), Fondazione Bevilacqua la Masa ("In forma di ceramica MCZ" - Venezia, 2014) and Museum of Design ("Data Clay" - San Francisco, 2015).

In "Doride for Trinity" Maura Biava used the blue of the sea as the white of the canvas: the film documents a performance made by the artist herself who drawn graphical representations of mathematical formulas under water.
On Screening
Doride for Trinity (Video, 3'48'', 2012)

Selected Films
Le Ballon Rouge (Albert Lamorisse 1956)
Fratello Mare (Folco Quilici 1975)
Close encounters of the Third Kind (Steven Spielberg 1977)

Website:
www.maurabiava.com

--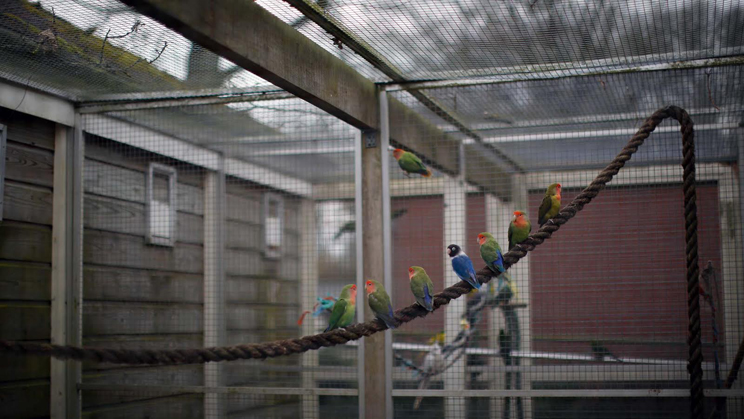 Domenico Mangano
A conversation between cinema and video art
with Lorenzo Benedetti and Massimo Benvegnú
Thursday, February 19 at 8.30 pm

Domenico Mangano (Palermo, 1976) studied at Accademia di Belle Arti di Palermo. From 2010 he lives and works in Amsterdam. From 2000 he has been selected for several Artist in Residence programs like: Kunsthuis Syb, Beetsterzwaag, (NL); Others Resident, Athens Biennale (GR); Aike-Dellarco Gallery, Shanghai (China); ISCP - New York (USA), OMI International Art Center, Ghent (USA), Ateliers d'Artistes - Marseille (FR). His work has been on show at Palazzo Grassi - Venice (IT), Whitechapel Gallery - London UK), MCA - Chicago (USA), Fondazione Sandretto Re Rebaudengo (IT), De Vleeshal - Middelburg (NL), KCCC - Klaipeda (LT), Museo Endrik C. Andersen - Roma (IT) and Villa Medici - Roma (IT). He took part at the second edition of the Athens Biennale (GR), XIV QUADRIENNALE (IT), Premio Furla - IV edition (IT) and at the first edition of the Prague Biennale (CZ); His work has been acquired by several colletions like Deutsche Bank, Fondazione Sandretto Re Rebaudengo, Margulies Collection, GAM - Torino and RISO: Museo d'Arte Contemporanea della Sicilia.

"Birds Singing, Sandy Ground" (2014) is a portrait of the daily life of the inhabitants of a Dutch health care institution located in the green area of Beetsterzwaag in Friesland, which strives to allow people with a mental health disability to lead independent lives. Through a series of associative combinations of landscapes and portraits an insight is given in this microcosm where the time seems to have stopped and where actions repeat itself until the absurd.

On Screening
La Storia di Mimmo (Video, 8', 1999/2000)
Dark Messages (Video, 3', 2006)
Birds Singing, Sandy Ground (HD Video, 50', 2014)

Selected Films
Land des Schweigens und der Dunkelheit (Werner Herzog 1971)
Totò che visse due volte (Daniele Ciprì & Franco Maresco 1998)

Website:
www.domenicomangano.com

--


Lorenzo Benedetti (Roma, 1972) lives and works in the Netherlands and France.
From June 1, 2014 he's the new director of De Appel Arts Centre in Amsterdam. Lorenzo Benedetti was the director of Vleeshal of Middelburg since 2008 and he curated the Dutch Pavilion at the 55th edition of the Venice Art Biennale in 2013.

Massimo Benvegnú (Padova, 1972) lives and works in Amsterdam.
Journalist and film critic, he has collaborated with the Venice and Locarno Film Festivals. Since 2011 he works at the Eye Film Institute Netherlands in Amsterdam as part of the programming team.

Marco Nember (Brescia, 1977) is founder and director of Blue439 Foundation. He's based in Amsterdam since May 2009. He collaborated with Italiaans Cultureel Instituut (Amsterdam), Goethe Institut Niederlande (Amsterdam), Kunsthuis SYB (Beetsterzwaag), Kunstverein (Amsterdam and Milan), Vlaams Cultuurhuis De Brakke Grond (Amsterdam) and Museum Beelden aan Zee (Den Haag).
Curated by Marco Nember.
Developed in collaboration with the Italian Institute of Culture in Amsterdam in 2015.