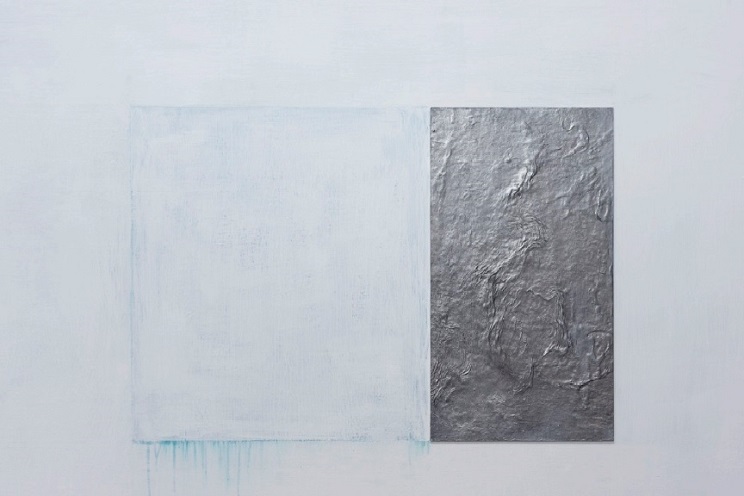 Dario D'Aronco
Giornata del Contemporaneo
Introduced by Alessandra Laitempergher
Wednesday, October 10 at 8 pm
Dario D'Aronco (Latina, 1980), lives and works in Rotterdam (NL). He studied at Accademia di Belle Arti in Roma, at Fondazione Ratti in Como and at Van Eyck Academie in Maastricht. Radically reducing or translating an idea into its most basic form is the foundation of D'Aronco's practice. He explores how meaning is created in relation to image and explanation through different media, including sound, performance, video and sculpture.
He has shown nationally and internationally in institutions like Palazzo Grassi (Venice, 2017), A Tale of a Tub (Rotterdam,2016), MaXXX Project Space (Sierre, 2015), Palazzo Strozzi (Firenze, 2015), Marres (Mastricht, 2015), Assab One (Milano, 2014), CC Strombeek (Strombeek, 2014), De Vleeshaal (Middelburg, 2009 and 2013), MACRO (Roma, 2013), Volume! (Roma, 2013), Foundation BAD (Rotterdam 2010), Galerie Im Regierungsviertel (Berlin, 2010), De Zwijssenhal (Tilburg, 2010), NETWERK Museum of Contemporary Art (Aalst 2008), MAXXI/Museo Hendrik Cristian Andersen (Roma, 2007) and more.

Selected Works:
Internal Models (2018)
Universal Indicator (2016)
Surface for 5 Female Voices (2015)
Website:
http://dariodaronco.com/
--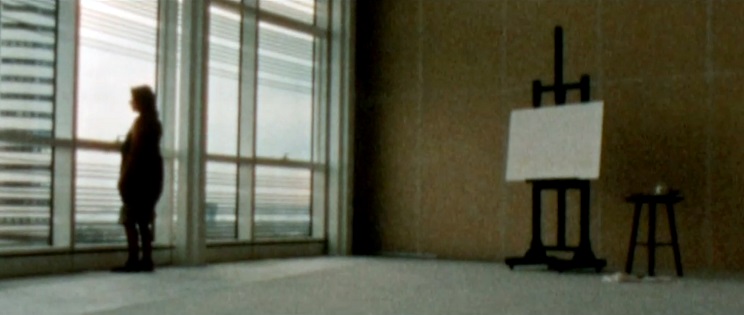 Giulio Squillacciotti
Giornata del Contemporaneo
A conversation between cinema and contemporary art
with Alessandra Saviotti and Marco Nember
Tuesday, October 9 at 8 pm
Born in Rome in 1982, Giulio Squillacciotti is an artist, film-maker and researcher that lives and works in Maastricht (NL). His work is mainly oriented on storytelling, cultural apexes and the way traditions re-shape in new contexts. His research merges together fiction and historical facts. Using film, documentary, sound and performance, Squillacciotti produces research-based investigations that revisits history, crafting new stories from subjective perspectives, storytelling, religion and popular culture.
His work has been exhibited and screened internationally at, among others, Les Rencontres Internationales at Centre Pompidou, Palais de Tokyo and Gayte Lyrique in Paris (F), at the Berlin Haus der Kultur der Welt and Neues Museum in Weimar (D), Screen Space in Melbourne (AU), the Manifesta 8 in Murcia (E), Le Magasin CNAC in Grenoble (F), AKV of Den Bosch (NL), Istanbul 2010 European Capital of Culture (TR), the Beirut Art Centre in Lebanon (RL), the New York Photo Festival, Dumbo Video and the Columbia University in New York City (USA), Art Institute of Boston (USA), OCAT in Shanghai (PRC), WOMEX 2018, Ethnographic Museum in Belgrade; in Italy at PAC, Triennale and ViaFarini in Milan, MAMbo in Bologna, MACRO, MAXXI and 16th Quadriennale of Rome, the Sandretto Re Rebaudengo in Turin and at the Official Competition of the 33rd and 35th Torino Film Festival. He has written for Visual Ethnography Journal, Domus, Paesaggio, VICE and Shopping Hour.

Zimmerreise
A woman wanders around the 19th floor of a building, from an anonymous industrialized city. She has been told, through a series of cryptic indications, how to paint an imaginary landscape where to meet with the author of those letters. The geographical and physical distance with the person who is writing to her, can be reduced only through a methodic work of imagination and detach from what is surrounding her.

La Derniére Image
An apparently abandoned museum is shown in a one take shot. Through its desert rooms the voice of a woman discloses intimacies related to an abandon or what seems to be the separation from a person with which she shared spaces and time.

Visto due volte
In a school trip to the Cloister of Collegno, an Insane Asylum up to the 13th of May, 1978, a class of teenagers visit the spaces as if they had been turned into a museum. Through the auxiliary help of an audio guide of apparently non-sense indications, the students shape a museum path which only exists around their steps.

On Screening:
Zimmerreise (Super8 film on HD 2.35:1, 2'46", 2010)
La Derniére Image (HD 2.35:1, 7'15", 2015)
Visto due volte (Film HD - Video 2.35:1, 11'40", 2017)


Selected Films:
Contadini del Mare (Vittorio De Seta 1955)
My Dinner with Andre (Louis Malle 1981)
Churchyard Row (Mark Lewis 2003)

Website:
http://www.giuliosq.com/giuliosquillacciotti/home.html

--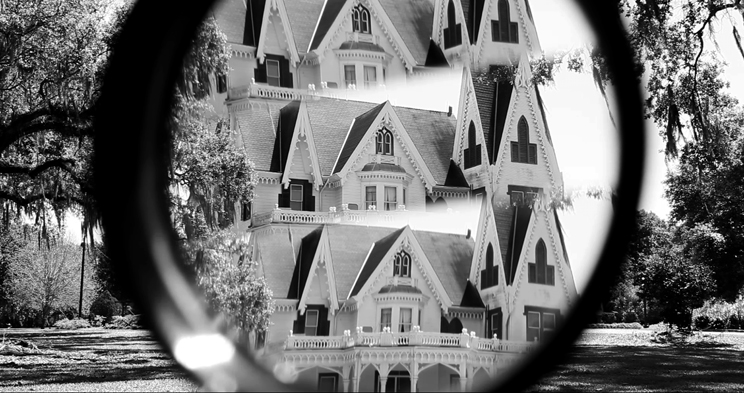 Giovanni Giaretta
Screening: The Sailor | The Nightshift | La Casa (Ostinato Crescendo)
Introduced by Sara Giannini
Wednesday, June 13 at 8 pm
Giovanni Giaretta
(Padova, 1983) lives and works in the Netherlands and Italy.
After graduating in Design and Production of Visual Arts at the University IUAV of Venice, he took part in a number of residency programs including: Dena Foundation for Contemporary Art in Paris in 2010; and most recently De Ateliers in Amsterdam, and at Deltaworkers in New Orleans (USA). His practice involves video, installation, and photography. Recent solo and group exhibitions: "Intuition" (Venice, IT, 2017), "The Nightshift" (De Kijkdoos, Amsterdam, NL, 2016), "Act AZ. Part 2" (Salzburg, AT, 2016), "Hazy Stories" (with Belit Sağ, Corridor PS, Amsterdam, NL, 2016), "Was it a bar or a bat I saw?" (VZL/Contemporary art, Amsterdam, NL, 2016).
The Sailor: a voice-over tells the story of a sailor that dreams of a homeland he has never had; day after day the sailor constructs his new native land shaping it to his imagination. Inspired by Fernado Pessoa's static drama "The Mariner" the video deals with the notion of what each of us addresses as home and foreign and at the same time with issues related to language and its translation.
The Nightshift: an hypnotic voice-over narrates a text based on personal experience as a night porter. Here, the nightshift becomes a metaphor that tells about the mechanics of perception, describing a particular state of mind caused by working at night in relation to an self-generated flmic illusion in which one pretend that it is daytime.
La Casa (Ostinato Crescendo): in horror movies, architecture is often a hidden main character, a frame around which and in which disparate situations weave together. "La Casa (Ostinato Crescendo)" captures a series of stereotypical architectures used in mainstream horror cinema: from the abandoned house, to the imposing Victorian house, to the dollhouse.
On Screening
The Sailor (Video Full HD, 9', 2017)
The Nightshift (Video Full HD, 7'12", 2017)
La Casa (Ostinato Crescendo) (Video Full HD, 5'40'', 2018)

Website:
http://www.giovannigiaretta.com/

--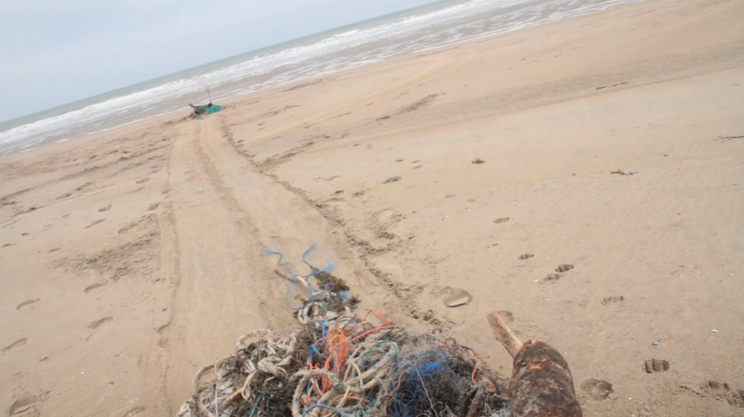 Maria Montesi
A conversation between cinema and contemporary art
with Alessandra Laitempergher and Massimo Benvegnú
Wednesday, March 14 at 8 pm
Born in Italy in 1988, Maria Montesi is an artist and film-maker currently living and working in Amsterdam. Her studies include a BA in Visual and Performing Arts at IUAV of Venice, a MA in Visual Anthropology at Goldsmith's College of London and (currently) a MA of Voice at Sandberg Institute of Amsterdam. Her recent interest focuses on the place of voice and storytelling in the practice of film-making. Among her group and solo shows are TU35, Museo Pecci - Prato (It), Nation25. The Nationless Pavillion at S.a.L.E. Docks in Venice, SLACK Deux-Caps Art Festival (Fr); Entre-temps, at Espace Le Carré, Lille (Fr), Achemar at Gare Saint Sauveur, Lille (Fr); Open Studios at FKSE - Budapest (Hu), Studio 43, Dunkerque (Fr); La Fungaia / Screening at "12 Ballads for the Huguenot House" by Theaster Gates, dOCUMENTA(13) (Ge), MA Visual Anthropology: Final Film Screening at The Horse Hospital of London (U.K.); Anzitempo, Miami (US).

Selected Films
India Song (Marguerite Duras 1974)
Dis Moi (Chantal Akerman 1980)
Re-assemblage (Trinh T. Minh Ha 1982)

--

Alessandra Laitempergher (Bolzano, 1971) lives and works in the Netherlands.
Curator and responsible for Exhibitions and Education at Beelden aan Zee Museum (Den Haag) since 2004, she's specialized in contemporary sculpture.

Sara Giannini is an independent curator, educator and writer based in Amsterdam. Her projects have taken place in institutional settings, urban contexts, and independent project spaces including Jumex Museum (Mexico City), documenta 14 (Athens), the Museum of Modern Art and Casa do Povo (São Paulo), Stedelijk Museum, Rijksmuseum, De Appel and Tropenmuseum (Amsterdam), 98weeks (Beirut), Van Abbemuseum (Eindhoven). She currently teaches at the DAI | Roaming Academy and at KABK (Den Haag).

Alessandra Saviotti (b.1982, Italy) is a curator and organizer living in Amsterdam. She is co-founder of Aspra.mente (2006) a group which focuses on the common definition of 'work in progress', seeking the contribution of operators in other fields than art for interdisciplinary projects that are free from time constraints. She was part of the curatorial team of the 'Museum of Arte Útil' at the Van Abbemuseum, Eindhoven (NL) and since 2014 she has been collaborating with the Asociación de Arte Útil especially aiming at emancipating the usership around the Arte Útil Archive. In 2017 she was guest lecturer at the San Francisco Art Institute, California College of the Arts, San Francisco (US), and she was the coordinator of Tania Bruguera's Escuela de Arte Útil at Yerba Buena Center for the Arts, San Francisco (US). She is a 2013-14 Jan van Eyck Akademie fellow, a 2015 Mondriaan Foundation grantee and a 2014 Demo Movin'Up grantee. She teaches at ArtEZ - International Master Artist Educator, Arnhem (NL).

Massimo Benvegnú (Padova, 1972) lives and works in Amsterdam.
Journalist and film critic, he has collaborated with the Venice and Locarno Film Festivals. Since 2011 he works at the Eye Film Institute Netherlands in Amsterdam as part of the programming team.

Marco Nember (Brescia, 1977) is founder and director of Blue439 Foundation. He's based in Amsterdam since May 2009. He collaborated with Italiaans Cultureel Instituut (Amsterdam), Goethe Institut Niederlande (Amsterdam), Kunsthuis SYB (Beetsterzwaag), Kunstverein (Amsterdam and Milan), De Appel Arts Centre PS (Amsterdam), Vlaams Cultuurhuis De Brakke Grond (Amsterdam) and Museum Beelden aan Zee (Den Haag).
Curated by Marco Nember.
Developed in collaboration with the Italian Institute of Culture in Amsterdam in 2018.